Essex Upright Piano Review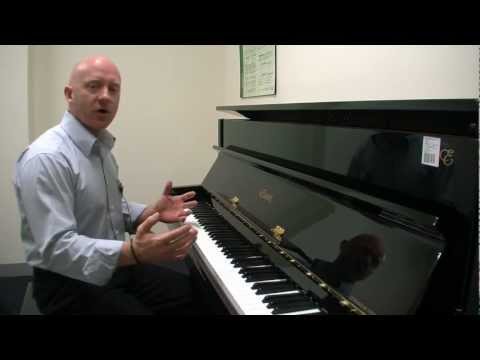 The introduction of the Essex instruments "designed by Steinway & Sons" in 2006 rounded out the Steinway family. The use of carefully chosen materials and state-of-the-art production processes saw the creation of grands and uprights featuring a high level of musical performance at an attractive price. In meeting this challenge, the specialists at Steinway developed outstanding entry-level instruments that incorporate all the latest design specifications and a variety of Steinway-patented features.
The instruments of "Essex — designed by Steinway & Sons" are available in a wide choice of finishes and veneers. They are perfect for the beginner and also particularly suitable for piano teachers.
Three upright piano models are available. From traditional ebony, to elegant sapele mahogany, or subtle cherry — just be inspired and select your favorite design.
We are the Exclusive National Distributor for Steinway & Sons. For further information visit our site at: www.steinway.com.au or call our national information line on 1300 199 589
Please visit our Steinway showrooms at the following locations:
Steinway Gallery Melbourne at:
1185 High Street, Armadale Victoria 3143
National information line: 1300 199 589
Steinway Gallery Sydney
45 Chandos Street, St Leonards, NSW 2065
Tel: 1300 199 589
Essendon Showroom
Shop 21, 120 Bulla Road Essendon, Vic 3040
Tel: 1300 199 589